Are you financially prepared for a fire, a break-in, or an accident? How much do you REALLY know about insurance? We're proud to have collaborated with CNBC on this quiz, all about insurance!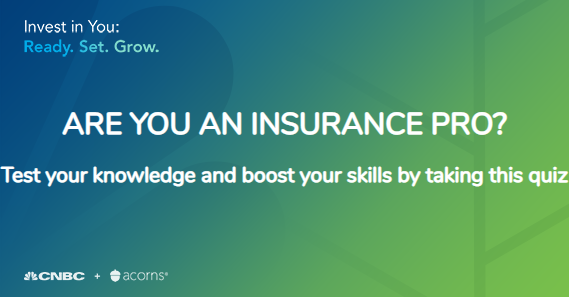 This quiz is a part of CNBC and Acorns' financial literacy initiative Invest In You: Ready. Set. Grow.
Find the Spanish version, courtesy of Telemundo, here.